Fire plan holder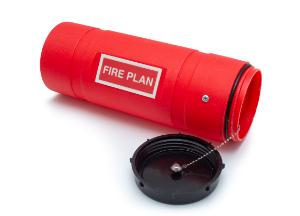 UPVC holder with weatherproof screw end cap comes complete with fixings and has been specifically designed to comply with the requirements of the SOLAS regulations.
Supplied in two different sizes to accommodate your fire plans.
Fire Plan Holder (345x125mm) CODE: SNG1117 (picture)
Fire Plan Holder (1000x110mm) CODE: SNG1118
SEE RANGE
---

Self Adhesive Signs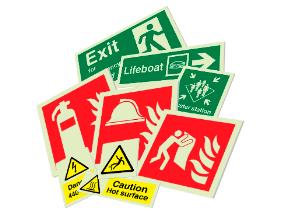 Safety signs are required to complement or expand the scope of officially designated signage. Many of these signs will be required by Flag State and Classification Authorities to cover safety and life saving equipment. With increasing numbers of new vessel and safety equipment appearing, special signage is always required.
Standard products are produced in white self-adhesive vinyl (WV) or white rigid PVC (WR) photoluminescent self-adhesive vinyl (PV) or photoluminescent rigid PVC (PR).
We can also enquire about custom materials and designs - PVC, aluminium, brass, polycarbonate etc.
SEE RANGE
---