rescueME MOB1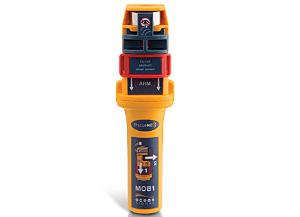 The world's smallest AIS MOB device with integrated DSC – the rescueME MOB1 from Ocean Signal. The MOB1 is compatible with even the most compact inflatable life-jackets. The MOB1 is intended to be installed within the life-jacket and will activate automatically on inflation, sending the first alert within 15 seconds.
Once activated your MOB1 will transmit an alert to all AIS receivers and AIS enabled plotters in the vicinity. The integrated GPS ensures precise location is sent to your vessel and any others that may be assisting. An additional feature of the MOB1, is its ability to activate the DSC alarm on your vessels VHF, alerting your crew to the situation.
---

McMURDO SMARTFIND S20 AIS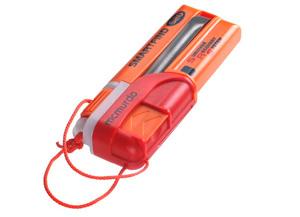 The Smartfind S20 AIS MOB is designed to be fitted to a lifejacket using the clips supplied, ready to be activated in the event of a man overboard situation. After the lifejacket is inflated, pull the orange locking tab downwards which allows the red cap to be released. Pulling off the red cap deploys the antenna and activates the S20 SRS.
The S20 AIS MOB features a high precision GPS and it will transmit position information and a serialised identity number back to your vessel's onboard plotter, enabling you to be quickly located and recovered. It will transmit continuously for a minimum of 24 hours and has a 7 year battery storage life. The flashing LED indicator light also makes you easier to spot at night.
OS can install these units for automatic deployment on the following approved lifejacket models:
Ocean Safety KRU SPORT PRO
Spinlock Deckvest 5D
Crewsaver Ergofit
We can also install them for manual deployment on any other lifejacket provided there is enough space.
---

AQUASPEC AQ40S LED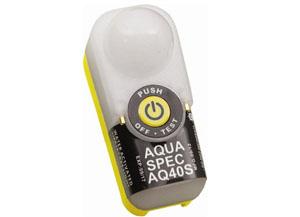 The AQ40S is a compact flashing lifejacket light, automatically water activated by the integral sensor points or manually at the touch of a button. Its unique size and shape, combined with ease of attachment, has made the AQ40S ideal for fitment to foam life jackets, suitable for all commercial applications.
Powerful white flashing LED dome light. Manual and automatic water activation by integral sensor points. Functional, simple and compact design. Fixing clip designed for easy attachment. Maintenance free five year battery life. Tamper-proof.
---

SPINLOCK LUME ON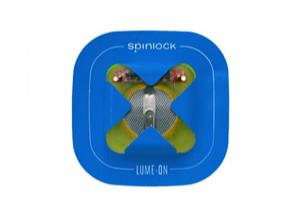 UUsed in addition to approved lifejacket lights, these 2 flashing LED lights (a pair) illuminate the inflated lifejacket bladder to increase visibility and aid location. Waterproof (IP68) according to the international IP standard, the water activated lights use the inflated lifejacket bladder as a diffuser to increase visibility. Compact design, attaches and integrates only in lifejackets with separate bladder and cover construction. Sticks directly to underside of inflatable chamber. Retail packaged as a pair of lights with stickers. Standard feature on Deckvest 5D (2016 onwards).
Lume-on Lights can be retrofitted on most existing lifejackets of any brand.

LIF2095 LUME-ON BLADDER LIGHT

---

Crewsaver Pouch Sprayhood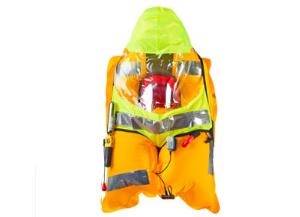 The Spray Hood stores in a pouch on your waist belt to keep at hand for when the conditions deteriorate. Designed to fit over your head and inflated lifejacket to make you more visible and to reduce the amount of spray you inhale.
• Stored in a black pouch on the waist belt
• Fits over the wearers head and the inflated lifejacket
• Reduces spray being inhaled
• Makes the wearer more visible
• Compatible with Crewfit Sport 165N & Crewfit 150N.

LIF0476 Crewsaver Pouch Sprayhood

---

Kru Safety lines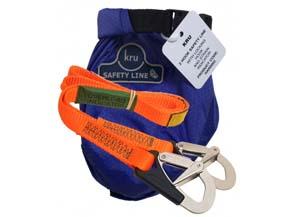 Available in double or triple hook versions,
The Kru Safety Lines come complete with locking hooks, strain indicator, (meeting ISAF Regulations), high quality fluorescent webbing and easily identifiable stitch patterns.
The coloured bags have been designed for easy identification and connection to crews lifejackets if required.

HAR0005 KRU 2-Hook Safety Line

HAR0020 KRU 3-Hook Safety Line

---

Lifejacket cylinders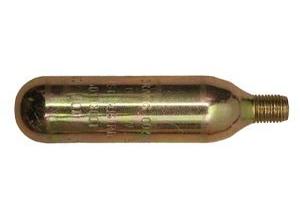 It's important you recharge your life jacket with the correct size cylinder.
We have a large range of compressed CO₂ gas cylinders to suit most life jackets.
LIF3004 16gr CO2 CYLINDER
SEC5008 30g cylinder w/pills & securing pin
LIF3005 18gr CO2 CYLINDER
SEC5009 38g cylinder w/pills & securing pin
LIF3006 23gr CO2 CYLINDER
SEC5010 20g cylinder w/pills & securing pin
LIF3010 24gr CO2 CYLINDER
SEC5011 22g cylinder w/pills & securing pin
LIF3015 28gr CO2 CYLINDER
SEC5012 32g cylinder w/pills & securing pin
LIF3020 33gr CO2 CYLINDER
SEC5013 56g cylinder w/pills & securing pin
LIF3022 33gr Corrosion resistant coated
SEC5014 60g cylinder w/pills & securing pin
LIF3025 38gr CO2 CYLINDER
LIF3030 45gr CO2 CYLINDER
SEC5049 32g Bayonet cylinder & pills
LIF3035 60gr CO2 CYLINDER
SEC5050 56g Bayonet cylinder & pills
LIF3038 60gr Corrosion resistant coated
SEC5055 60g Bayonet cylinder & pills
---

HAMMAR Spares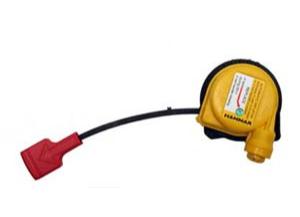 This replacement operating head will fit all 150N automatic jackets that use the Hammar hydrostatic automatic inflator.
Please enquire which version is right for your life jacket.
LIF3040 Hammar Auto Hydrostatic Head
LIF3041 Hammar MA1 Auto Hydrostatic Head
---

UM Spares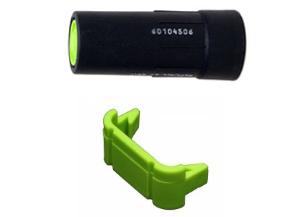 LIF3070 UM MK5 Firing capsule black
LIF3055 UM MK5 Retaining clip
---

HR Spare Retaining Clip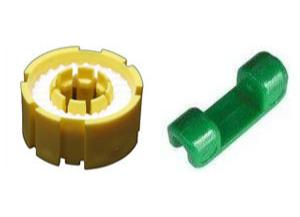 LIF3050HR Super Bobbin
LIF3056HR Retaining Clip
---