Intrepid Marine Mk8 Non Insulated Immersion Suit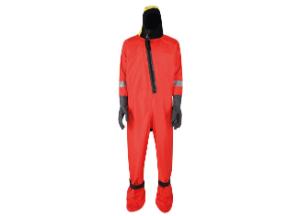 SOLAS Approved
Sizes available:
Universal | Code LIF0600: 65-95kg
XL | Code LIF0605: 95+ kg
The Intrepid MK8 non-insulated immersion suit has been designed as an easy don, lightweight immersion suit. Manufactured from tough polyurethane coated nylon fabric, whilst the high visibilitycolour greatly improves survivor location, especially in low light conditions.
When packed in its valise, it is extremely compact and can be stowed easily for emergency situations.
---

Intrepid Mk1 Insulated Survival Suit Universal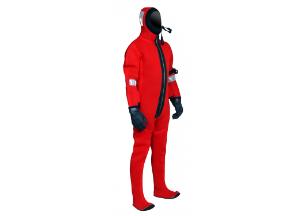 SOLAS Approved
Sizes available:
Universal | Code LIF0601: 65-95kg
XL | Code LIF0602: 95+ kg
One of the world's premier immersion suits and has a Clo value of .843, its offers excellent thermal protection to the wearer.
Manufactured from high stretch, fire retardant 5mm neoprene, the close fitting MK1 gives the wearer maximum levels of maneuverability both on dry surfaces and in the water.
The double glove system allows the wearer high levels of manual dexterity, coupled with excellent thermal protection.
Immersion Suit Insulated Intrepid MK1
---

Immersion Suit Insulated 'Neptune'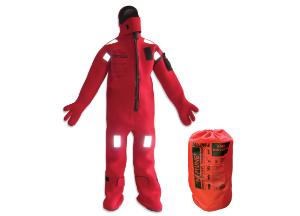 SOLAS Approved
Sizes:
Universal | Code LIF0580: Height: 160-190 (cm) Weight: 55-95 (kg)
XL | Code LIF0585: Height 190 - 210 (cm) Weight: 85-120 (kg)
Features:
• A face seal and flap

• 3-finger gloves

• Front waterproof zipper ankle cuffs

• Neoprene pocket

• SOLAS Retroreflective Tapes (70180)
Immersion Suit Insulated 'Neptune' Tech Specs English
---