Firebuddy Plus MED/ SOLAS Outfit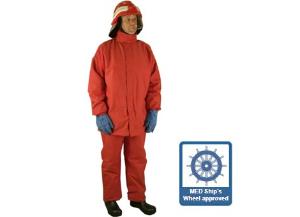 Ships Wheel and SOLAS approved Fireman's Outfit comprising Helmet, Jacket, Trousers, Fireman's Gloves, Non-conductive Gloves and Fireman's Boots.
---

Dräger Parat ® 5500 Fire escape hood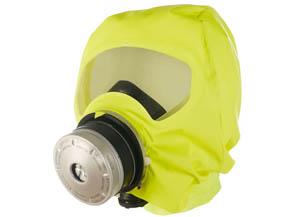 The Dräger PARAT® 5500 fire escape hood was developed in cooperation with users – always with the focus on offering the fastest possible escape. Optimized operation and wearing comfort, a robust housing and a tested CO P2 filter guarantee that the wearer of the Dräger PARAT® 5500 is protected from toxic fire-related gases, vapours and particles for at least 15 minutes while escaping.
---

Fireman's Insulated Axe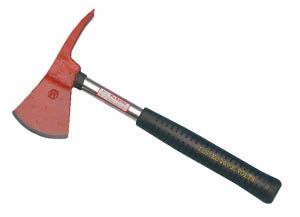 Designed with a steel head and shaft this axe comes complete with an insulated handle that has been tested to 20,000V. It meets with BS3054.

FIR3300 Fireman's Insulated Axe
---

Fireman's Safety Line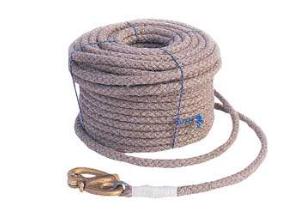 40m snaphook wire core safety line.

FIR3350 Fireman's safety line
---

Wolf Safety Fireman's torch 90º TR30- LED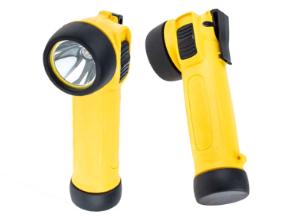 The Wolf ATEX LED angled torch gives excellent performance and reliability in the most extreme conditions. This LED torch is ATEX approved for use in hazardous areas. This compact and lightweight right-angle torch has an ergonomic form grip which is easy to use, even with gloved hands. The lens is resistant to chemicals and scratches. The torch is sealed dust tight and protected from water immersion, with a certified IP67 enclosure. This ATEX LED torch incorporates a replaceable high strength thermoplastic belt clip for hands-free use and it is supplied with wrist straps.

SAF0616
Wolf Safety Torch

---

Antiflash Hood Nomex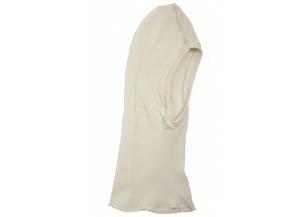 Hood set designed for flashover protection.

FIR3370 Antiflash Hood Nomex
---

Fire Blanket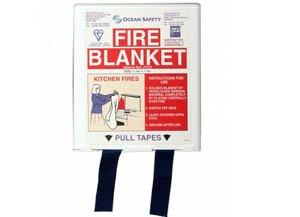 Fire Blanket in a compact case complete with mounting hole on the back of the case. Available in 2 sizes.
Fire Blanket Slim Pack 1.1mt x 1.1mt
Fire Blanket Slim Pack MCA 1.8mt x 1.2mt
---