FBD-MZ Series Fire Detection System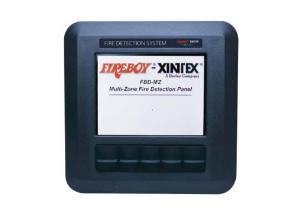 These systems can be set up to monitor the engine room, battery compartment, lazarette, toy garage and accommodation spaces. Each system features easy installation and minimal display setup to customize.
---

CMD6-M CO Alarm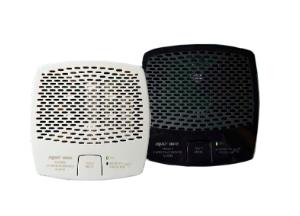 The Xintex CMD6-M CO alarm uses a sensor operating with a microprocessor to measure Carbon Monoxide (CO) levels.
Using a "Time-Weighted Average" (TWA) process, it monitors CO concentration, temperature and time to calculate levels of Carboxyhemoglobin (COHb).
The human body absorbs CO easier than oxygen and COHb is the ratio of absorbed carbon monoxide to oxygen in the bloodstream. The CMD6-M alarm calculates this COHb as a function of time and determines the appropiate alarm response.
---

G-1B-R Gasoline Fume Detector Single Sensor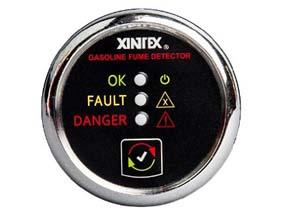 Detect gasoline leaks early to prevent personal injury and possible explosions.
Single channel gasoline fume detector with new style G-1B plug-in sensor. Xintex offers a full line of gas detectors and accessories to match your specific needs.
---

G-2B-R Gasoline Fume detector Double Sensor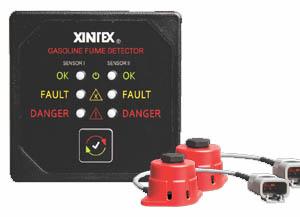 Xintex manufactures vapor-detection instruments to provide positive vapor detection before trouble can develop!
Xintex Detector with (2) Gasoline Sensors
---

FP-1B-R Propane Fume Detector Single sensor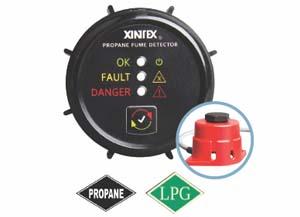 Fireboy Xintex Propane Fume Detector
Propane Fume Detectors are an effective means to monitor propane fumes in a compartment or leaking fuel systems. The system uses a sensor, located in a place of interest, and a central display unit that notifies you of the state of the system.
The alarm status will continue as long as the fume level remains at an elevated level
---

P-2BNV-R Propane Fume Detector Double sensor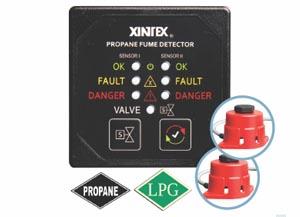 Fireboy Xintex Propane Fume Detector with double sensor.
---

Fire Boy FR1000/2000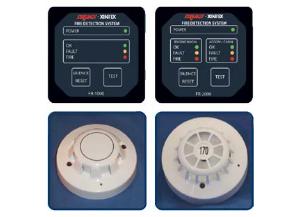 The Fireboy-Xintex Fire Detection System provides an intelligent networked solution for the monitoring of 1 or 2 zones. Easy installation, does not require extensive set up or programming. The system consists of a monitor panel and up to 14 smoke or heat detectors for a 12VDC system, or 8 detectors on a 24 VDC system, and/or rate of rise heat detectors connected to each zone (sold separately).
---

Fire Boy Syncro ASM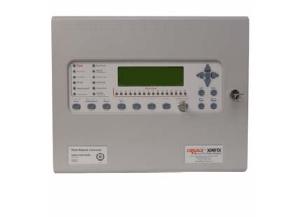 Syncro ASM uses leading edge microprocessor technology to provide a flexible control system with high reliability and integrity Designed for all small to medium sized vessels, Syncro ASM control panels can be expanded and networked to become a flexible control system. The large graphical display and ergonomic button and indicator layout, the Syncro ASM control panel is simple and straightforward to understand for installers, commissioning personnel, and boaters alike.

SyncroASM
Fire Boy Syncro ASM - Tech Specs
---

Sea Fire Fire Stop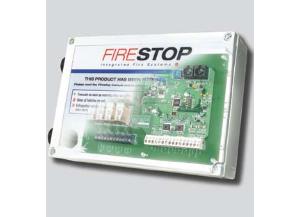 The FireStop Fire Control Panel (FCP) is a low voltage f ire detection and control system designed for use in the marine and other transport markets. The FCP integrates fire extinguisher alarm and fire detection in a modular design that can be expanded to meet the requirements of a wide range of applications.

Sea Fire Fire Stop
Fire Detection & Alarm System Conventional / FIRESTOP Tech Specs
---