EEBD (Emergency Escape Breathing Device)

---

Dräger Saver CF15 EEBD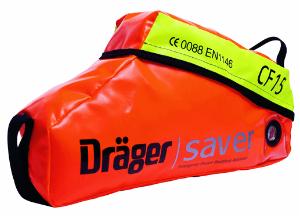 The Dräger Saver CF constant flow Emergency Escape Breathing Apparatus allows safe, effective and uncomplicated escape from hazardous environments. Simple to put on and featuring practically automatic operation, this hood-based, positive-pressure breathing device can be used with minimal training. Open technical specifications to get to know more this incredible product.
---

Scott Sabre Elsa EEBD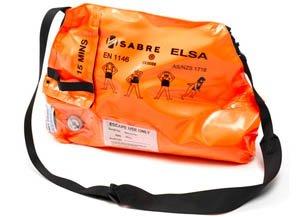 The original ELSA constant flow escape set. MED Approved. Simple and comfortable to use, robust and easy to maintain. Designed for rapid escape from hazardous marine environment.
Hood, hose, air cylinder and strap are pre-assembled and stored in a single, safety orange, PVC-coated polyester bag that is chemical, UV and age-resistant.
---