Dräger PAS LITE BA Set & Mask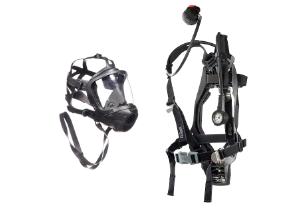 For use in industrial applications where a simple, robust, and easy-to-use breathing apparatus is required, the Dräger PAS® Lite Self-Contained Breathing Apparatus (SCBA) combines reliability with comfort and performance.
FIR4021 (includes Set and Mask)
Dräger PAS LITE BA - Technical Specifications for the Set
FIR4021 (includes Set and Mask)
Dräger PAS LITE BA Mask - Technical Specifications for the Mask
---

Scott ProPak Sigma Vision 3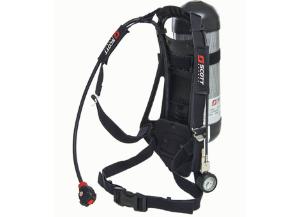 Scott Safety have over 75 years experience in the design and manufacture of Respiratory Protection Equipment.
The Scott Safety ProPak Sigma Vision 3 is aType 2 open circuit, self-contained, compressed air breathing apparatus. It consists of a back plate, unpadded carrying harness and pneumatic system, containing a cylinder connector, reducer, pressure gauge, whistle and demand valve.
The ProPak Sigma can be configured in a number of different ways with various size single cylinders. There are also a range of variants available including Airline (AC), Split Demand Valve Coupling (SDC) and Y Piece configurations (Y2C).
The ProPak Sigma is used in conjunction with a range of composite or steel cylinders and the choice of Vision 3, or Promask PP facemask.
Scott Protection Bag for BA Mask


---

Dräger BA Cylinders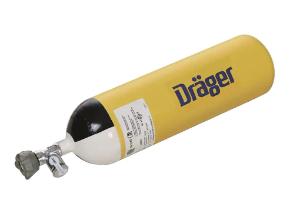 Designed using leading technology and advanced materials, you can use our Dräger cylinders in any application where breathing protection is needed. We offer you a broad range, from carbon composite to steel cylinders. You especially benefit from their lightweight and Non-Limited Life (NLL) performance.
Dräger 6.8ltr/ 300bar BA Carbon Composite Cylinder
Dräger 6L/300bar Steel BA Cylinder
---

SCOTT BA Cylinders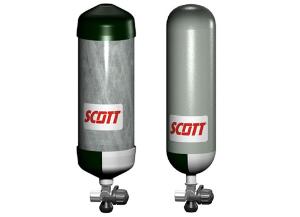 Scott offers a complete assortment of cylinders to meet the needs and demands of all SCBA users – steel and composite cylinders, in different volumes, 200 & 300 bar for daily use.
Contact us for more details of our product range.
Scott 6L/300bar BA Steel Cylinder
Scott 6,8L/300bar Composite BA Cylinder
---