McMurdo S5 AIS SART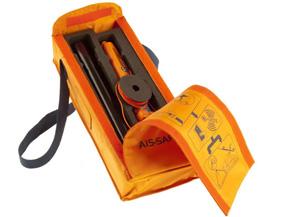 Stored in a quick release carry off bag, the rugged S5 AIS SART is buoyant and waterproof to a depth of 10m. When activated, the S5 transmits an alert message along with your ID number and current GPS location which will trigger an alarm on all AIS equipped vessels within VHF range. The inbuilt GPS provides accurate location information to rescuers enabling them to quickly locate you. The non-hazardous battery has a six year storage life and enables the S5 to transmit continuously for in excess of 96hrs.
Easy to operate and deploy and the high visibility buoyant carry off bag can be wall mounted or packed inside the survival craft. It features a shoulder strap making it easy to carry in the event of an emergency evacuation.

EPI2130 S5 AIS SART
S5 AIS SART Manual

---

Ocean Signal S100 Sart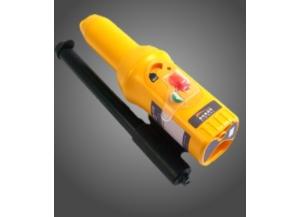 The SafeSea S100 Search and Rescue Transponder (SART) is a dedicated radar transponder which complies with IMO SOLAS regulations.
The SeaSafe S100 SART is designed to assist in the rescue and recovery of liferafts and survival craft. When switched on, the SART remains in a standby mode until automatically activated by an X Band Radar sweep from any vessel in the vicinity. The SafeSea S100 transmits a series of pulses which are displayed on the ships Radar as a line of dots, providing a bearing to the survival craft.
The activation controls are identical to those on theSafeSea E100 EPIRB, making use by unskilled operators much easier.
---